About PADDLE
ABOUT PADDLE
The PADDLE Learning Centre is parent driven initiative that received start-up pilot project funding from the Ontario Ministry of Community and Social Services. Administrative management is facilitated through the Nipissing Association for Disabled Youth (NADY).
OUR VISION
To provide a unique and appropriate Learning Centre for special needs adults.
OUR MISSION
To offer a structured, meaningful, inclusive and community-based environment where dependent adults with developmental disabilities can continue to thrive and grow socially, physically, emotionally and intellectually.
HISTORY OF PADDLE
In 2002, a group of North Bay parents of young adults with special needs began to lobby the provincial government for individualized funding to support their children as they transitioned from school to the community.  In February 2006, parents joined together to not only lobby for individualized funding but also for start-up funding for a Learning Centre.
With the active support of the Honourable Monique Smith, MPP-Nipissing this group of families met with the Honourable Madeleine Meilleur, Minister of Community and Social Services to express their concerns as to the need for community supports for their special needs children.  At the request of the Minister, a business plan was submitted for start-up funding of the PADDLE Learning Centre.  In March 2007, the PADDLE Learning Centre received full approval with start-up funds provided from the Ministry.  PADDLE opened its doors for full-day operation in September 2007 in renovated accommodations within Chippewa Secondary School.
PADDLE  Steering Committee:
Judy Camirand
-Treasurer – NADY Board of Directors
-Nipissing-Parry Sound Catholic District School Board Special Education Advisory Committee
-Proud parent of a young adult with special needs.
Lynda Ceppetelli
– Proud parent of a young adult with special needs.
Lori Venasse
– Member NADY Board of Directors and responsible for Recreational Programs
– Proud parent of  a young adult with special needs.
Kelly Nadeau
– Proud parent of two young adults with special needs.
– Former board member of Kapuskasing & District Association for Community Living and Making Services Work for People.
Teresa Mathews
–Proud parent of a young adult with special needs.
Cam Ceppetelli
Our PADDLER's, Committee and Staff would like to acknowledge the contributions of Cam Ceppetelli, founding member of PADDLE and Steering Committee member. Cam lost his battle to Cancer  in May of 2010. Cam was an amazing advocate and supporter of the special needs community. He has changed lives and we are blessed to have had him in our corner. We are all better people for having known him.
Megan Johnson B.A. (Program Coordinator)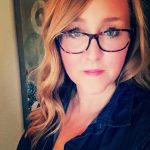 Kristy Hunter S.S.W (Community Placement/Activity Coordinator)